Our Events
Honb'l Minister Mr. Arup Roy, Honb'l President of Howrah Chamber of Commerce Mr. Sankar sannal with Principal Mr. Asit Mondal on Stage in Annual Function
Little Actress of Shaishab is presendting their Activities in KOBI PRONAM Programm
New Building Opening Cerimony of Howrah Shaishab.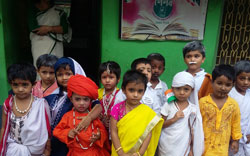 Chuti Chuti Programm on the Eve of Durga Puja with our little Students, Teachers Principal of Howrah Shaishab Mr. Asit Mondal on Stage.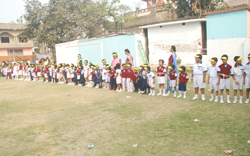 Annual Sports
New Building Opening Cerimony of Howrah Shaishab.
Admisssion Going on for the session 2022.
Call 9831327348

ONLINE CLASSFACILITY IS AVAILABLE.
Principal's Desk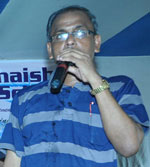 Non Govt. Private Bengali Medium Schools are take the Inportant role to Implement the Elementary Equcation Scientifically.Howrah Shaishab is the start of a child's independent experience away from home. It is with this intent in mind that we offer a variety of integrated learning processes for children age 2 years onwards. We aim at providing a joyful journey towards knowledge and breed confidence in the children. We realize that young children are natural thinkers, creative and communicative. Its broad aim is all round development of the students and seeks to promote the spread of education, natural regeneration and moral upliftment of the young boys to remove social evils and upgrade the living conditions of the poor and downtrodden.